Did you know you can wash your hair without using shampoo? It's true. It's cheap and it's easy and it makes for a much better hairstyling experience. The key ingredients are baking soda and apple cider vinegar, which you probably already have on hand anyway making this recipe super simple. The baking soda is used as the "shampoo" to wash your hair and the apple cider vinegar is used as the "conditioner" to rinse your hair.
Why Would I Wash My Hair Without Shampoo?
1. Cost
2. It's better for you
I started looking into this a couple of months ago because my hair was feeling really blah. I've used baking soda in the past to wash my hair, mostly as an easy way to remove product build up. I didn't really know the proportions and I always ended up using way to much baking soda which left my hair stiff and dry. The same goes for apple cider vinegar. I had tried to use it as a rinse to make my hair shiny but I was pouring it directly on my hair which meant I was using too much and the smell seemed to linger around. Thanks to this post on Simple Mom, How to Clean Your Hair Without Shampoo,  I figured out how to do it the right way!!
So back to that question about why you would wash your hair without shampoo. As I mentioned, the cost (it's cheap to make, enough said) and it's better for you. The article on the Simple Mom site explains it very well, but the quick & dirty on shampoo is it strips your hair of the oils and then you condition it to put the oils back in. Hmmm…so why strip all the oils in the first place? The baking soda and apple cider vinegar compliment each other with the alkalinity that is necessary for healthy hair. (Sidenote: if you just use baking soda and not the acv, your hair will end up dry. The acv is needed to balance it out).
My hair is fine and oily which means I have to wash it daily or it looks like an oil slick. But since it's so fine, I have to add a lot of volumizing products in order to get my hair to do anything other than lay limp and lifeless.  Not any more!! The first few weeks I tried the baking soda/apple cider vinegar, I couldn't believe the difference in the texture of my hair. It actually styled with very little trouble. I ran the straight iron through it but it was kind of like I was able to mold int into place! No more products or teasing my hair, it just went into place where it was supposed to.
The first 3 weeks, my hair was going into sort of a "shock" by producing more oiuls since it was used to being stripped away. (It never actually looked oily though which was sort of weird). Now that my hair is getting used to this new "shampoo" method, it seems to like it. My hair is still easy to style and requires little to no effort to style into place. I do still use a little mousse before I blow dry my hair, mainly to control static. I also do use just a little hairspray to keep it i place.
How to Make Your Own Baking Soda Shampoo & Apple Cider Vinegar Rinse
What you will need:
Baking Soda
Apple Cider Vinegar
Water
2 squeeze bottles
Essential Oils (optional)
 Squeeze Bottle 1 (for baking soda shampoo)
Measure 1 cup of water and pour it in the squeeze bottle. Measure 1 tablespoon of baking soda and pour it in the squeeze bottle. Repeat this until the squeeze bottle is full. Make sure the lid is on tight and is closed and shake gently to mix the baking soda and water. Label this bottle "Baking Soda". Set aside.
Squeeze Bottle 2 (for apple cider vinegar rinse)
Measure 1 cup of water and pour it into the squeeze bottle. Measure 1 tablespoon of apple cider vinegar and pour it in the squeeze bottle. Repeat this until the squeeze bottle is full. Make sure the lid is on tight and is closed and shake gently to mix the apple cider vinegar and water. Label this bottle "ACV".
Optional: Some people do no like the smell of apple cider vinegar (even though it does not smell once it is rinsed out) so adding essential oils can help mask the smell. Some of my favorite essential oils to add are lemongrass, lemon or rosemary. Feel free to mix and match essential oils with what you like or have on hand. 2-3 drops per cup of water  in your squeeze bottle is a good rule of thumb to follow.
So Why the Squeeze Bottle?
Since you are using water as the base, applying the baking soda or acv can be tricky at first. I've found the squeeze bottle is easy to control the application and to make sure you don't use too much. I just use the sports bottle type squeeze bottles that I'm sure I got free somewhere as a promotion 🙂
Don't be Afraid to Try It
Your hair will definitely start behaving differently once you start using the baking soda and acv. It might seem odd or sort of wrong at first, but if you keep using it, you will start to see your hair get used to it and even out.
I've been using this for a little over a month now and when I got back to "normal" shampoo my hair feels very slick and lifeless. I love this new method of "shampooing & conditioning" my hair, I can't imagine going back.
Would you give this a try? Please leave a comment if you do and let me know how you like it!

Photo Credit: Image: Salvatore Vuono / FreeDigitalPhotos.net
Get Updates from The Jenny Pincher
in Your Inbox!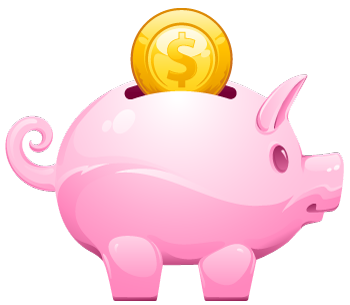 Join the nearly 25,000 other Smart Girl's Jenny reaches each month! By taking personal finance beyond the basics, Jenny (aka The Jenny Pincher) is reaching women with a no-nonsense message about building wealth and securing their futures.

With a fun and upbeat delivery, Jenny offers solutions and tips for modern day living through her blog, podcast and social media. Sign up below to be included on updates from The Jenny Pincher!
Share and Enjoy