I've been on a quest recently to finally start to manage my finances online. There are two reasons I'm doing this. The first one is I need the accountability of the alerts and reminders so I can gauge where I'm at with my budget. The second is I need the visual so I can see what I'm actually spending every month. Up until now, I've always managed my budget with a pencil and paper. Yes that's right, I've never done anything online or with spreadsheets to manage my finances. On the one hand this is good because you don't spend a lot of time trying to set things up online (like I did with Mint, 2+ hrs later and I still didn't have the thing set up correctly). The downside to this is you don't ever end up going back and seeing what you actually spent for the month. At least I never did. It was too much manual work and I just assumed I was spending where I should.
Of course, I know now I wasn't spending according to my budget and I could have been doing a lot better. So I'm finally moving into the 21st century and managing my finances online. I want to be accountable to myself  and get awesome visuals of how good or bad my month was going. I tried to use Mint, but as I said earlier, I spent over 2 hours and still didn't have my budget set up the way I wanted so there are still too many bugs in that system to make it worthwhile for me.
Enter Adaptu.
Who is Adaptu?
We created Adaptu to help individuals and their families who wanted to better understand their finances, what choices/options are available to them and feel confident in the decisions they made. While we saw the importance in seeing your financial data, knowing what to do and asking questions to help make the right choices for you was still missing.

Adaptu is a new, free online financial life planning and management service. Members of Adaptu can create a personalized view of their financial life and engage with a community to help take a more active role in the financial decisions that will affect their lives. At Adaptu, we want our members to be empowered. We want them to see how every financial decision you make has an impact on the next. With a solid understanding of your own financial situation, we think you will be more prepared for those big moments in life- and closer to the financial security everyone dreams about.

So how do we do this? We help you understand where your money is going, where your money has gone. And where you need to plan for the future. We also show that you aren't alone in this journey. Connect with others in the community to see how they may have gotten themselves through a similar situation. With a plan in place as you actively take part in your finances, you have a much better chance of reaching your goals.
Features of Adaptu
1.  Manage my finances– You can upload all of your financial data, track bills, see a financial calendar, and even manage various reward programs all through Adaptu.
2.  Manage my Investments – This section provides a forward-looking view to help you manage your investments.

3.  Investor Center – Here you can learn about finances, track stocks, research markets and get the latest news feeds.

4.  Adaptu Community – Interact with others experiencing the same financial decisions in life. Read blog posts, participate in discussions, watch videos, join groups and more.
How Is Adaptu Unique?
One of the most innovative aspects of Adaptu is the focus on life moments: those expected and unexpected events that can make a drastic impact on personal finances.
Why I like Adaptu
It's free. Yes totally free. I love free.
It's easy. I connected my PerkStreet Financial Bank Account to Adaptu, it scanned my transactions and started adding my categories. This took less than 5 minutes. No kinks! It worked like it was suppose to!
I can create a monthly budget for myself and see the visual representation of what I've spent. I'm finding the visual is the most helpful for me since I've never looked at my spending habits in a pie chart before.
I can set my account up to get alerts via email or text message when I have a low balance, a bill due or withdrawls and deposits. I like the alerts because it serves as a reminder and helps keep me on track for the month.
There is a lot of information on the Adaptu site and it can seem a little overwhelming at first. I found a few things were hard to find (like how to set up a budget in Adaptu and how to set up alerts in Adaptu).  The search feature works very well so if there is something you can't find, try searching for it because it is likely there. The one thing I didn't see (and maybe I missed it) was a way to set up overall financial goals, instead of just budgeting goals. I would like to see a feature so I can track how much money I have to meet my savings goal, etc.
Managing your finances online is just another tool in your tool box that can help you meet your financial goals. While I've been really late to implement this, I feel like it will really make a difference in how I handle my finances to keep me accountable. Visit Adaptu.com to learn more.
Get Updates from The Jenny Pincher
in Your Inbox!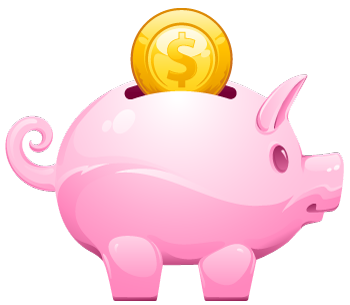 Join the nearly 25,000 other Smart Girl's Jenny reaches each month! By taking personal finance beyond the basics, Jenny (aka The Jenny Pincher) is reaching women with a no-nonsense message about building wealth and securing their futures.

With a fun and upbeat delivery, Jenny offers solutions and tips for modern day living through her blog, podcast and social media. Sign up below to be included on updates from The Jenny Pincher!
Share and Enjoy