2013 is just around the corner ladies and with that most of us start thinking about our goals for the new year.
But just as soon as we start planning our goals, life gets in the way, we get off track and then we find ourselves in December of yet ANOTHER year where nothing has changed.
Do you want 2013 to be like that for you?
Another year gone by where you haven't met your financial goals?
My guess is, if you are still reading this your answer is probably no. Not just no, but HELL NO.
One of the first ways to get on track with your finances is by creating a spending plan.  Think of your spending plan like a map or the directions of where your money is going to go. Without this map, you are pretty much going to be wondering along aimlessly for yet another year.
So let's get a map!
One of my favorite personal finance management software tools I've been using is called PowerWallet. I love the concept behind putting the power back in YOUR wallet with this tool because I look at this tool as the map you need to reach your financial goals. It puts YOU the reader in control of your finances and gives you the power back.
I've got the Power (remember that old song? It's gettin', it's gettin' it's gettin kinda hectic)… LOL sorry now I know you will have that song stuck in your head.
Anyhoo, back to the original topic at hand.
I interviewed the CEO of PowerWallet on the topic of Putting the Power Back in Your Wallet on the podcast a few months ago (so be sure to listen to this once you are done reading the post).
Ok So Who is PowerWallet and What's This About?
I'll let them tell you:
PowerWallet puts you in the driver's seat with a simple but powerful dashboard that lets you manage every nickel, dime and dollar in all your financial accounts. PowerWallet is smart. The more you use it, the more it gets to know and understand you. It automatically categorizes your transactions and even offers advice to help you to get the things you want out of your money. Now who's boss?
How Does it Work?
PowerWallet gives you the ability to create a "Plan" to reach your financial goals.
With PowerWallet, you create a customized plan to address your specific financial needs. Engineers, designers and professional money managers brought PowerWallet to life by combining all the best financial management and money saving tools.

So whether you have trouble paying your electric bills on time, keeping your monthly shoe allowance in check or making those monthly student loan payments, PowerWallet intelligently monitors your activity and addresses your individual financial behavior. Simply put, you'll monitor how you save and spend – and ultimately get the most bang for your buck.

Once you decide what your financial goal is the next step should be creating a "Plan" using PowerWallet's own budgeting tool. From there its easy to set alerts for when you're close to going over budget or reminders of when bills should be paid.

Why should you create a budget?

Having a budget can give you a clear view of how much money you have so that you can live with in your means. Knowing how much you should spend on everything from groceries to skin cream will help you select what items are worth the splurge and ones that can wait for another day.

Where Should Your Money Go?

All of us at PowerWallet have adopted the 50/30/20 rule which separates your income into three categories:

50% of your income should go to essentials such as rent/mortgage, utilities, transportation, and groceries.
30% should go toward financial responsibility such as retirement, paying off debts, or savings.
20% should go toward lifestyle choices such as dining out and entertainment.
Create your PowerWallet Plan in Three Steps
Determine your personal spending needs and wants. These include things like Food, Auto, Health & Fitness and Entertainment. These are your Categories. Click Edit Mode, enter an amount and how length of time to apply it: 3 months, 6 months, 1 year or 2 years.

After you've determined your Categories, you assess your current financial situation and create goals by setting Category spending limits.

As you continue to use PowerWallet, you begin to understand your own spending habits. Your monthly at-a-glance displays your expenses so you can quickly spot which Categories are right on track, and which you need to cut back. And if you ever should go over, you can set PowerWallet to send you alerts by email or text.
By following these simple steps, you will be able to reach your financial goals in no time! Click here to sign up for your free PowerWallet account so you can reach your financial goals in 2013!
Get Updates from The Jenny Pincher
in Your Inbox!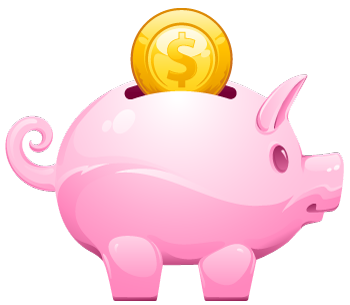 Join the nearly 25,000 other Smart Girl's Jenny reaches each month! By taking personal finance beyond the basics, Jenny (aka The Jenny Pincher) is reaching women with a no-nonsense message about building wealth and securing their futures.

With a fun and upbeat delivery, Jenny offers solutions and tips for modern day living through her blog, podcast and social media. Sign up below to be included on updates from The Jenny Pincher!
Share and Enjoy