As many of you know, I am an online contributer to the blog for the financial services company, PerkStreet FinancialSM.  But did you also know I am a satisified customer?   I love opening my emails from PerkStreet because that means I've earned perks! My most recent email showed my rewards like this:
I've actually never understood why people tend to gravitate towards larger banks. The fees are always higher, the minimum balance requirements suck and usually the customers service isn't worth a hoot. As you are most likely aware, some of the larger banks have now decided to introduce a
$5 a month debit card fee
.  
Why should you have to pay to use the money you have in your account? With PerkStreet you don't! There are no fees to use your debit card with your PerkStreet account.
Why I love my PerkStreet Rewards Checking Account:
Sign up was easy – there was no hassle and I got my checking account set up from home.

I could change my pin number on the phone when I validated the card. Seems like a small detail but it was a huge benefit for me!

I can transfer money too and from another account for no charge.

And my most favorite part, I earn perks each month for using my PerkStreet card! I always opt for Amazon gift cards but you can also get gift cards for Target, Best Buy, Gap or even a prepaid MasterCard.
Who is PerkStreet?

PerkStreet Financial is an online financial services company dedicated to helping people and families make smarter spending decisions. They offer a free checking account with a debit rewards card that offers phenomenal cash back rewards:
Earn 2% cash back on all non-PIN debit card purchases for 3 months (90 days)

After 90 days, earn 2% cash back on every non-PIN purchases when your balance is $5,000 or more or earn 1% cash back for balances below $5,000.
Either way, you won't find another bank in America that gives you more rewards on debit.
Get 5% PowerPerks at rotating monthly categories and merchants

No credit check. No annual fee. It's free to get and free to use.
PerkStreet was founded to help Americans live debt-free by rewarding them for making smart spending choices and avoiding credit card debt and big banking fees. PerkStreet also gives their customers access to the nation's largest fee-free ATM network, fast and live customer service 24/7 and free checkbooks.
How Does PerkStreet Compare to Other Banks?
I'm glad you asked! This handy dandy chart will show you some comparisons:
How Do I Earn Perks?
You earn perks by making non-PIN purchases with the PerkStreet FinancialSM Debit MasterCard®. You could earn over $600* in rewards a year with the only unlimited 2% cash back debit card. Effectively whenever you make a purchase with your debit card without entering your PIN, you will earn perks on that purchase.  The following is a list of non-PIN transactions:
 Any purchase that you sign for

 Any purchase where you swipe your debit card and do not enter your PIN

 Purchases made on the internet

 Phone and mail order purchases
What's the Catch?
Believe it or not, none that I can see. The only fee I was charged was an inactivity fee of $4.50 one month I didn't use the account. Just make sure you don't overdraw on the account (standard $25 fee per item) and you will be on your way to earning perks every month!
Stay on budget by signing up for the PerkStreet FinancialSM Debit MasterCard®. Who couldn't use more perks in their life?! Click the banner below for more information and to sign up. Save money, have fun and stay on budget with the only unlimited 2% cash back debit card. Don't miss out. Sign up today!!
*Making $601 in weekly non-PIN purchases will earn you $625 in perks annually (when you maintain a balance of $5,000).  According to the U.S. Bureau of Labor Statistics, the average American household spends $601 per week on purchases that could be put on a debit card, including stuff like utility bills or rent.
 This post contains affiliate links which help keep this site going. Thank you for your support!
Get Updates from The Jenny Pincher
in Your Inbox!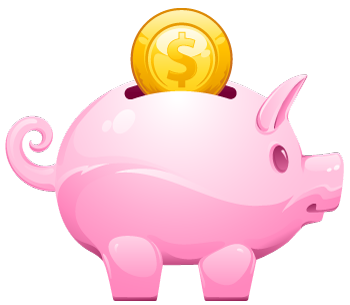 Join the nearly 25,000 other Smart Girl's Jenny reaches each month! By taking personal finance beyond the basics, Jenny (aka The Jenny Pincher) is reaching women with a no-nonsense message about building wealth and securing their futures.

With a fun and upbeat delivery, Jenny offers solutions and tips for modern day living through her blog, podcast and social media. Sign up below to be included on updates from The Jenny Pincher!
Share and Enjoy