Ok I really didn't make up that name of "Skippin' Jenny" !! When I was researching today's recipe, I learned something new too – that leftover Hoppin' John is called Skippin' Jenny ' ha! Who knew?
Ok you may be wondering what Hoppin' John & Skippin' Jenny is and what it has to do with today's recipe. Both recipes have to do with a mix of rice, black eyed peas and some other variations depending on where you are from.
Interestingly enough, eating both of these dishes on New Years is supposed to bring you good luck in the next year. That part I knew, but I didn't know the details:
Throughout the coastal South, eating Hoppin' John on New Year's Day is thought to bring a prosperous year filled with luck.[2][3] The peas are symbolic of pennies or coins, and a coin is sometimes added to the pot or left under the dinner bowls.[4]Collard greens, mustard greens, turnip greens, chard, kale, cabbage etc. along with this dish are supposed to also add to the wealth since they are the color of money.[5] Another traditional food, cornbread, can also be served to represent wealth — being the color of gold. On the day after New Year's Day, leftover "Hoppin' John" is called "Skippin' Jenny," and further demonstrates one's frugality, bringing a hope for an even better chance of prosperity in the New Year.[6][7]

During the late Middle Ages, there was a tradition of eating beans on New Year's Day for good luck in parts of France and Spain. The European tradition mixed with an African food item to become a New World tradition.

One tradition common in the Southern USA is that each person at the meal should leave three peas on their plate to assure that the New Year will be filled with Luck, Fortune and Romance. Another tradition holds that counting the number of peas in a serving predicts the amount of luck (or wealth) that the diner will have in the coming year.
Source: Wikipedia 
So Hoppin' John & Skippin' Jenny are really the same things – one just happens to be leftover. But isn't it interesting how traditions and names get started and how they carry over through the years!
One of my favorite recipes for Hoppin' John/Skippin' Jenny came from the October 2011 issue of All You Magazine. The first time I made this, I made a big crockpot full & had tons of leftovers which is great because this frugal dish freezes very well. So in order to make sure you have time to make this before New Years, here is the recipe for Hoppin' John:

Hoppin' John
*When I made this, I doubled the recipe to freeze for later
4 strips thick cut bacon
1 small onion chopped
1/2 tsp. crushed red pepper
1 c dried black eyed peas, rinsed & picked over (here are directions for rinsing & picking dry beans)
1 – 15 oz. can diced tomatoes, drained
1 1/2 c long grain rice
1 tsp salt
4 c water
1. Place bacon in a saucepan & cook over medium heat until just beginning to crisp. Add onion & cook, stirring until softened, about 5 minutes. Scrape bacon, bacon fat & onion into crockpot. Add crushed red pepper, peas and 4 cups water & stir to combine. Cover & cook on low until peas are nearly tender, 3 to 4 hours.
2. Stir in tomatoes, rice & salt. Cover & continue to cook just until rice is tender and has absorbed all liquid, 1 to 1 1/2 hrs. Fluff with a fork and serve.

You can serve this many ways.
As the Wikipedia article mentioned, you can chop and mix in your favorite greens such as mustard  greens, collard greens, turnip greens etc. I would chop and add these to the last 30 minutes of cooking in your crockpot.
You can add leftover turkey, chicken or ham to this recipe. Just chop up as much or as little as you would like and mix it in the last 30 minutes in the crockpot.
You can serve this as the recipe shows and add cornbread for extra good luck in 2012.
My favorite way to eat this is to add the mixture as made in the recipe to a soft shell tortilla, sprinkle some shredded cheese and microwave for 45 seconds to 1 minute until the cheese is melted. This is a great frugal lunch that is so filling!
I think this would also be good with sauteed peppers and onions or any other vegetable that you have on hand.

What I love about this recipe (besides that it freezes well) is the cost. All You Magazine estimates the cost per serving at $1.21 but I think the actual cost is much lower, especially if you regularly keep this stuff on hand.
Best of luck in 2012! Be sure to ring in the New Year with some Hoppin' John & then have Skippin' Jenny the next day and let me know what you think!!!
Image credit: Wikipedia
Get Updates from The Jenny Pincher
in Your Inbox!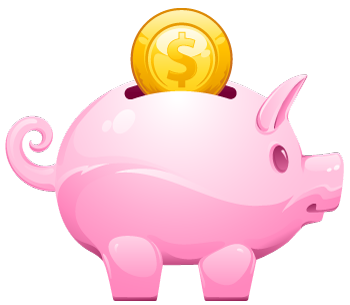 Join the nearly 25,000 other Smart Girl's Jenny reaches each month! By taking personal finance beyond the basics, Jenny (aka The Jenny Pincher) is reaching women with a no-nonsense message about building wealth and securing their futures.

With a fun and upbeat delivery, Jenny offers solutions and tips for modern day living through her blog, podcast and social media. Sign up below to be included on updates from The Jenny Pincher!
Share and Enjoy