A few months ago, I did a give away for 2  invites to ImpulseSave. I know at the time when I was writing about the giveaway, I had a hard time actually explaining what ImpulseSave really is. Unless you actually DO it – it's sort of hard to understand!!!!
Well today I'm back with another giveaway!! And this one is even better for you! Today, and today only, invites to ImpulseSave are open all day especially for The Jenny Pincher readers!!! Yep – you read that right, invites all around! Let's get our green back together!!!
So you may be excited but then wondering, wait…what exactly is ImpulseSave?!? How do I do it?!  Ok well I'm glad you asked, because I'm gonna tell you about it! Check out this awesome video that the gang at ImpulseSave put together that will explain it better that I can:
Don't like videos?! Ok – here's an infographic that illustrates how ImpulseSave works!
 Excited yet?! ImpulseSave is a fun and cool way to start saving money. Just like I always preach to you that the little expenses add up over time and have a huge impact on your spending, it works in the opposite way when you start saving money. I've painlessly been able to save nearly $300 over the past 3 months by just saving money here and there instead of spending it.
I promise you, you will really enjoy ImpulseSaving!!!
The Impulse Save Mission
Our goal is to make saving as easy, fun and rewarding as spending; and to transform saving from a mundane "if-I-get-to-it" into a creative, collaborative and impulsive part of your daily life!
Stats and Facts:
Only 40% of Americans actually sit down with a budget and allocate savings.
ImpulseSavers are saving an ADDITIONAL $3,600 a year on average
ImpulseSavers are actively saving towards 3 goals, on average
The interest rate on an ImpulseSave savings account is 0.40% APY
So what does this mean for you? Think about it this way – say you have a goal to go on vacation this summer, but the thought of spending a large chunk of money seems impossible. Not with ImpulseSave! You can start saving a little bit here and there and before you know it, your going to have that money built up in your ImpulseSave account and you can finally go on vacation! It becomes addictive after awhile!
Is ImpulseSave Safe?
ImpulseSave employs the same high-grade encryption used by financial institutions and government agencies. All your financial information is encrypted in transit, and in storage. We meet or exceed all industry standards to safeguard your data. Your money is held in your new FDIC insured savings account.
The short answer: Yes. The long answer: We are built like Fort Knox. Your financial information is so secure that even our own servers can't read it.
ImpulseSave Features:
Specific Goals: instead of a nebulous "emergency fund" now you can save towards your vacation, a wedding or whatever you want separately in one savings account!
ImpulseSave: You can impulseSave via SMS text, via Instagram, on the ImpulseSave site and soon via iPhone App. (Sidenote: Saving via Instagram is so freaking awesome!!! To do it follow these instructions: Once you are a member of ImpulseSave, go to Go to Me, Account, click on link instagram account to link your account. Then make sure you add a caption (not comment) under your picture with the dollar amount (as $5) and the tag #instagram. So it would look like  "Save $10 #impulsesave – didn't buy that latte!". If you are on instagram follow me at "thejennypincher" and I'll follow you back!!!
Autosave: Weekly autosaves ensure that you're ALWAYS making progress towards your goals, even if it's only $5 a week (less than $1 a day)
Success Driven: We send you weekly updates on your goal progress and encourage you every time you make a save! (These are a huge help!!)
Socialize: Comment on a funny save, encourage those who are making good decisions – be inspired to save yourself! (I love reading other people's ImpulseSaves!!)
What can you do with ImpulseSave?
Go On Vacation!
Jessica works hard and knows she deserves a vacation. But this year, instead of putting it on the credit card, she's going to Paris with the cold hard cash she saved in her ImpulseSave account!
Kill Credit Card Debt!
Brad LOVES the autosave feature because it ensures that no matter what this month brings, he'll pay off his balance.
Plan a Wedding!
Christine and Torey ImpulseSave for their wedding. No matter what they're doing – whether they're grocery shopping, or cake testing, they can make sure they're prepared for the Big Day!
What Do ImpulseSavers Say About ImpulseSave?
Below are real quotes from real users taken from Facebook Twitter and the ImpulseSave site.
"I cannot stop saving! ImpulseSave has turned me into a save-aholic! :)"
 "I have saved more with@impulsesave than any other avenue I've used. I love it!
I've saved $92 in 27 days with ImpulseSave! Patting myself on the back!"
"Saving with ImpusleSave is so easy! It's amazing how easily I forget the $ in a separate account."
Thanks to @impulsesave I've officially become a saveaholic. Definitely better than being a shopaholic!
"If you've always had trouble getting motivated to save money – you NEED to try @impulsesave – it's AWESOME. #save-a-holic
Behind The Curtain: Straight talk – no angels here
What's the deal with the ImpulseSave mobile app?
We started development on a mobile app April 2nd – so when we say it's coming soon, it's coming soon.
Why do users have to autosave?
We allow you to autosave a minimum of $5 a week (that's less than $1 a day). Why? Because if you can't do $5 a week – it's never going to happen. It also makes the experience more encouraging because no matter what you're always trending upward and that makes a huge difference.
Why are you guys a private site?
ImpulseSave is an exclusive site and there is a good reason behind it: We want everyone to have the experience – they deserve. We want you to know us, trust us and understand that your security is our number one priority.
My Final Thoughts and How to Sign Up
ImpulseSave is one of those things you have to DO to actually understand how fun and addictive it becomes! It's amazing when we start thinking about those impulse purchases we make and start saving that money and having it to use later for something we want, instead of something we won't have to show for later!! It's fun, it's addictive and it's really changing the way people save money!
I am addicted to Instagram (for iPhone) and I LOVE that I can ImpulseSave via Instagram. Adding a photo makes it all real and reminds me of the stupid purchases I'm glad I didn't buy!! I'm currently saving towards building a deck onto my house and I can't wait to reach my goal!!
Excited?! Wanna try it! Ok but you gotta act fast! Today only from 9 am – 9 pm EST the invites are open to all readers of my blog. Usually this is invite only so GET IN NOW while you can!!
Click here for The Jenny Pincher ImpulseSave invites
Good luck, when you sign up come back and leave me a comment and let me know what you are saving towards!
Get Updates from The Jenny Pincher
in Your Inbox!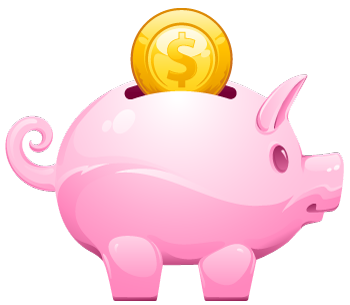 Join the nearly 25,000 other Smart Girl's Jenny reaches each month! By taking personal finance beyond the basics, Jenny (aka The Jenny Pincher) is reaching women with a no-nonsense message about building wealth and securing their futures.

With a fun and upbeat delivery, Jenny offers solutions and tips for modern day living through her blog, podcast and social media. Sign up below to be included on updates from The Jenny Pincher!
Share and Enjoy