I'm wrapping up my time with Verizon and the Savvy Savers program testing out the Droid XYBoard and the Droid RAZR M Smartphone. I'm gonna be sad to see these two devices go! Ok, yes I loved having a free data plan for the past 6 months with the XYBoard but I really didn't realize how nice it would be to have a tablet (Droid XYBoard) and the smart phone with a reliable gps (Droid RAZR M)!
As I've mentioned in my other posts, I am an iPhone kinda girl so it's difficult for me to give these 2 devices 100% thumbs up for that reason. But with that being said, if you are a die hard Android fan, I'd give both of these devices the nod.
What I love about the Droid XYBoard
This is my first experience with a tablet and it's been one of those things I never knew I needed until I had it! Having a tablet was super convenient for browsing and social media on the go. I took this tablet with me everywhere when I was traveling for work. It also went with me to the Financial Bloggers Conference in Denver and Show Me The Blog in St. Louis.
One of my favorite features of this tablet is how darn easy it is to use the thing as a hotspot! I mean it was super easy! I also really liked using my kindle on the tablet because it was a much larger screen to read from.
What I would like to see improved on the Droid XYBoard
There were a couple of things I didn't like about this tablet that ended up being my pet peeves. The first was it took way to long to start up when you first turn the tablet on. When you turn the tablet on, it goes through the whole Droid thing and then it just seems to take FOREVER to load! My second pet peeve also had to do with using the navigation on the tablet. I loved having the large screen for navigation but the maps took forever to find the gps signal! Most of the time, I waited over 10 minutes for the gps signal to connect and when you are wanting to go somewhere, that just won't do! I think improving both the load time and the gps connection would improve the tablet greatly.
What I love about the RAZR M Smartphone
Like the tablet, one of my favorite features about the RAZR M Smartphone is the ability to connect up to 8 wifi devices from this phone. The best thing about this feature is it actually works. I literally was connected in 10 seconds and I love the fact that this feature is reliable. A few of my other favorite features of this phone are that its lightweight and it has the navigation. The iPhone maps need to be improved greatly so having reliable navigation on this phone as been a lifesaver for me!
What I'd like to see improved on the RAZR M Smartphone
I didn't have too many complaints about this phone. It performed as I expected and had all the bells and whistles I would have hoped for. The one thing I could never figure out on this phone was how to turn the vibration off when I was texting!! This was probably a user error on my part but I turned every possible vibration setting to off and I still could not figure that out!
If you are an android fan and you are looking for a reliable tablet or smartphone, I give the Droid XYBoard and the RAZR M smartphone by Verizon 2 thumbs up!
Disclosure: I am participating in the Verizon Wireless Midwest Savvy Savers program and have been provided with a wireless device and six months of service in exchange for my honest opinions about the product.
Get Updates from The Jenny Pincher
in Your Inbox!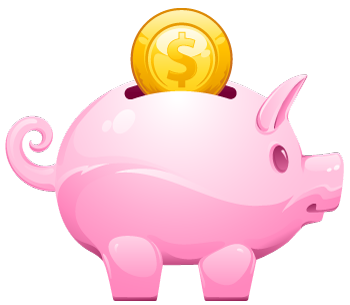 Join the nearly 25,000 other Smart Girl's Jenny reaches each month! By taking personal finance beyond the basics, Jenny (aka The Jenny Pincher) is reaching women with a no-nonsense message about building wealth and securing their futures.

With a fun and upbeat delivery, Jenny offers solutions and tips for modern day living through her blog, podcast and social media. Sign up below to be included on updates from The Jenny Pincher!
Share and Enjoy