I'm hosting this week's Carnival Of Personal Finance  #346! I've put together a list of the best articles from around the web this week so I hope you enjoy these articles. I was going to try to come up with a really clever theme for this carnival but my inspiration seems to have fizzled out but you will still have some great reading just the same. Enjoy!
Editors Picks:
Control Your Cash from Control Your Cash presents Our Appearance on the Suze Orman Show!, and says, "Sister, your card is for people who will never be rich…" This is a hilarious take on the whole Suze Orman Card fiasco!!
Fanny from Living Richly on a Budget presents 7 Easy Menu Planning Ideas, and says, "Everyone is looking to cut their food budget these days. One real way to slash your grocery budget is to create a weekly menu plan." I love anything that has to do with menu planning so you know this one's gonna get my attention!
Emily Hunter from Million Ways to Save presents Five FREE Gifts for Valentine's Day, and says, "Do you really have to spend cash on Valentine's day? Here are five things that you can do for free which will reveal your love. "  I've always thought the whole Valentines Day industry was a rip off, Emily reminds us of things we can do for free, gotta love free!
I hope you enjoy the rest of the articles in this weeks Carnival of Personal Finance!
Economy:
Young from Young and Thrifty presents Germany and Its European Family, and says, "This is basically what the European debt crisis has boiled down to. Despite all the numbers and rhetoric you hear about on TV, it is becoming more and more apparent that the overall health of the Eurozone will ultimately be determined by whether Germany wants to take care of everyone, or burn the place to the ground. "
Chris from Experiglot presents Traits of Success Based on Reading dozens of Presidential Biographies, and says, "What you can learn from past Presidents."
Paula @ Afford Anything from Afford Anything presents The Market is Volatile. Hang on for the Ride!, and says, "What happens when you choose individual stocks? You win some, you lose some. But the wins and losses can be enormous."
Debt:
Sandy from Yes, I Am Cheap presents Four Easy Resolutions: Just Be Better, and says, "I realized that every second, of every minute, of every hour, of every day, of every week, of every month, of every year, was a new opportunity to be better than the one that came before. Every single day is an opportunity for improvement…it's just easier to track if we make a nice list at the beginning of the year. "
Nicole from Nicole and Maggie: Grumpy Rumblings of the Untenured presents But I *deserve* to get a loan, and says, "A tiny rant on whether anybody really deserves to get a loan"
Jefferson Mcdao from See Debt Run presents The debit-only strategy, and says, "Going against the conventional wisdom of using "only cash", this article suggests using zero cash and going totally electronic. This allows for you to be accountable for every purchase and don't buy things "under the radar" with cash."
Budgeting:
Nicole from The Budgeting Babe presents Spontaneity Costs More, and says, "This weekend, on a whim, I went to the museum. And paid a price for not planning ahead. Here's how you can save money on your day at the museum and benefit from my mistakes."
Kennedi from Face and Fitness presents What's a Mom's Work Worth?, and says, "How does a mom's around-the-house work translate to a dollar value?"
Mike and Molly from Mike and Molly's House presents Are We Rich or Poor?, and says, "We finally finished reconciling last year's budget. So much happened- Mike lost his job and then Molly lost hers. How did we do financially?"
Anthony Kirlew from Fiscally Sound presents 13 Ways to Dine Out on a Budget, and says, "Tips to help the budget conscious eat out while staying withing their budget."
Investing:
Bret from Hope to Prosper presents Investing in things of Lasting Value, and says, "The easy secret to financial success comes in buying more of the things that increase in value and avoiding more of the things that depreciate or disappear."
Pierre from Intelligent Speculator presents Dividend Investing Is Not Just A Trend, and says, "Dividend investing is not going anywhere just yet."
Div Guy from The Dividend Guy Blog presents 4 Top Canadian REITs For 2012, and says, "The top REITs."
Green Panda from Green Panda Treehouse presents What are Investment Risks Not Worth Taking?, and says, "There are certain risks not worth taking."
Martin from Studenomics presents Stock Market Basics to Get Started, and says, "Some basics for those looking to get started in the stock market."
John from Buy Stocks Online presents 5 Advantages of Using Automatic Investment Plans, and says, "How do you buy stocks for your portfolio? Do you wait until you have $500, $1,000, or more saved up to invest? As a small investor, I use to purchase shares for my portfolio this way in order to limit the amount of brokerage commissions and fees I would pay.
Dan from High Yield Edge presents International Bond ETFs – Perfect Mix of High Yield and Diversification, and says, "Looking for international exposure AND high yield? Well, you're in luck! The following review of multiple international bond ETFs may be just what you're looking for."
PKamp3 from Don't Quit Your Day Job… presents Zodiac Signs and Gambler's Fallacy, and says, "Happy year of the Dragon, which historically has meant above average stock market returns. However, are those returns real, related to some other event like elections, or random noise owing to the seeming randomness of markets themselves?"
Sustainable PF from Sustainable Personal Finance presents Determining the Proper Stop Loss, and says, "Some traders trade without a stop loss, some investors invest without a stop loss. A stop loss offers extra protection against loss, but some people just like to live life on the edge. However, using a protective stop can help you safeguard your portfolio against unnecessary loss."
Echo from Boomer & Echo presents Using Tax Free Savings Accounts In Retirement, and says, "While young Canadians are looking for ways to save inside their TFSA, older Canadians must consider strategies for using Tax Free Savings Accounts in retirement. Here are three approaches to consider:"
D4L from Dividend Growth Stocks presents 2011 Was A Great Year For Dividend Stocks, and says, "Investing in dividend growth stocks is a long-term proposition. One of the beauties of following a dividend growth strategy is that you don't have to watch your portfolio or the market on a daily basis. For the most part, daily, monthly and yearly movements are just noise in the system."
Craig Ford from Money Help For Christians presents What Your Financial Advisor Won't Tell You About How to Successfully Reduce Your Nest Egg, and says, "What Your Financial Advisor Won't Tell You About How to Successfully Reduce Your Nest Egg
Dividend Growth Investor from Dividend Growth Investor presents Eleven Dividend Kings, Raising dividends for 50+ years, and says, "There are eleven companies, which have each managed to increase distributions for over half a century. This is no small accomplishment, given the fact that the past half a century included several recessions, oil price shocks, high inflation and interest rates and several wars."
Aaron from Three Thrifty Guys presents How to Invest in Nebraska Tax Liens
Alex garcia from Value Investing HQ presents How to Calculate Earnings Yield, and says, "
Calculating earnings yield is one of the easiest ways of finding out whether a company's stock is undervalued. Unlike, discounted cash flow (DCF), earnings yield does not take into account any type of future estimates. At the same time, it does not require any complex math or Greek letters to calculate. A little bit of research and a regular calculator is all that is needed. In my opinion. the simplicity of earnings yield is the reason Joel Greenblatt chose the earnings yield ratio in his book The Little Book that Beats the Market but what is more important is the interpretation of earnings yield."
Frugality:
Sian Meades from TotallyMoney presents Are you a finance cheat?, and says, "Tips an how to avoid cheating on your finances"
Glen from Parenting Family Money presents How to Save on Groceries When You Have a Food Intolerance, and says, "When you discover you have a food intolerance, your diet has to change. But you'll find that groceries get expensive. Save with these tips.
SB from One Cent At A Time presents When to go green and when not to, and says, "Going green is the only sustainable way we have. To save this planet we should all adopt eco friendly ways. Still, you shouldn't adopt green all the time. This guide will tell you blogger's opinion about when to go green and when not to."
Fanny from Living Richly on a Budget presents 7 Easy Menu Planning Ideas, and says, "Everyone is looking to cut their food budget these days. One real way to slash your grocery budget is to create a weekly menu plan."
Teacher Man from My University Money presents How Cool Is Fiverr?, and says, "About two months ago I finally took a long look at this phenomenon they call Fiverr. If you haven't heard, the basic idea of the site is that you can sign up and post a service you will do for 5 dollars (USD) or you can search for people to do something for you for the same bargain-level price. "
FIRE Finance from FIRE Finance presents Top 5 Freebie Websites, and says, "We like to collect freebies. Over the years this liking has developed into a creative hobby which has a tidy annual payoff worth hundreds of dollars in savings …"
Emily Hunter from Million Ways to Save presents Five FREE Gifts for Valentine's Day, and says, "Do you really have to spend cash on Valentine's day? Here are five things that you can do for free which will reveal your love. "
Saving:
Lindy from Minting Nickels presents The Frugal Jedi Mind Trick, and says, "Cutting back is one thing, but sometimes we have to trick ourselves into liking it. "
Colin Williams from humble savers presents How To Help Your Children To Save Money, and says, "Helping your children to save is a major step to making sure that they will be financially secure in later life. Several tips here to get you started and the kids motivated to save some of that pocket money"
Money Management:
Mike from The Financial Blogger presents 5 Years To Become Millionaire, and says, "Five more years to hit that big number."
Roshawn Watson from Watson Inc presents Why We Seek Security Versus Freedom, and says, "The challenge is not to demonize traditional employment but rather to have an honest discussion of the perils of focusing on job security instead of financial freedom. Here are three reasons why we seek job security instead of freedom. "
Bob from ChristianPF presents How cars affect your financial freedom, and says, "I had a revelation about cars that has caused me to not really care what mine looks like. It's not that I don't want a really fast car, it is just that there is something I want a bit more: financial freedom."
Shaun from Money Cactus presents Why Your Actions Make You Poor, and says, "The path to financial wealth doesn't have to be labour intensive, but in order to be successful you do need to take action."
Jeffrey from Saving Advice presents The Best Financial Gifts You Can Give Your Kids, and says, "The best gifts you can give your kids don't come in the form of activities, toys, private schools, or vacations. Sure, these things are nice and can add to what a kid learns about the world. But they are not necessary. In times of struggle, necessities are more important. The best gifts you can give your kids are these three things:"
Miss T. from Prairie Eco Thrifter presents Learning How to Eat Sustainably, and says, "One of the easiest ways we have found to live more sustainably is to reduce our carbon footprint. Because the production of food has such a large carbon footprint, learning to eat sustainably is a great way to limit your impact on the earth. Here are some things we have learned that you too can put into practice in your household."
N.W. Journey from Net Worth Journey presents Teaching your Children about Money, and says, "Tips for teaching children about money"
Ashley from Money Talks Coaching presents Your Money Is Like an Unruly Child, and says, "When your dollars know the rules they will have an easier time making friends (building wealth). Your money will also be safe from kidnappers (marketers) when you have a budget. With a budget in place your dollars will know right from wrong (cash vs debt) and they will feel loved."
Jon the Saver from Free Money Wisdome presents Renter's Insurance Basics, and says, "In order to justify it's expense, take a look at all of your possessions and what it would cost to replace them. Now, take the annual cost of renter's insurance and divide it into that total cost. This will give you the number of years that you would have to carry renter's insurance in order to break even."
Money Beagle from Money Beagle presents Making One Good Decision Is The Key To Everything, and says, "One good thing leads to another (and the opposite holds true as well!)"
Evan from My Journey to Millions presents Don't Be a Financial Sheep, and says, "I get there are no easy answers when it comes to personal finances or everyone would do the same exact thing, but you should at least know why you are doing something."
Ricky from Qwoter presents Family Wealth Management, and says, "Every family can benefit from family wealth management services. Learn why they are useful and how your family can manage your finances correctly."
Taxes:
Trent Green from Money for Regular People presents Do You Really Have to File a Federal Income Tax Return?, and says, "Each year millions of people ask the question, "Do I have to file an income tax return?" This article answers that question in plain English, and is designed to be of help to students, seniors, dependents who work part-time, self-employed individuals…and regular people."
Glen Craig from Free From Broke presents TurboTax 2011 Review, and says, "TurboTax has become the industry standard for online tax preparation. See the different tax software editions are available and which one is best for you in this review."
Philip from PT Money Personal Finance presents Turbo Tax 2012 Review, and says, "A review of the differing versions of Turbo Tax 2012, including their customer support."
Madison from My Dollar Plan presents What is Your Adjusted Gross Income?, and says, "As tax season comes upon us, are you wondering what your Adjusted Gross Income is? Read on to find out!"
Investor Junkie from Investor Junkie presents What's Wrong with Mitt Romney Paying 14% in Taxes, and says, "Many propose Mitt's low tax percentage is a gleaming example of why investment income should be taxed at a higher rate. Lets not forget Mitt at one point had earned income. How did he create his investment portfolio? By building a business, making some intelligent decisions, and investing his money wisely. He's achieved the American dream. Instead many are painting him in an evil light, like he must of done something wrong to acquire his wealth"
John from Wallet Blog presents Helpful Tips for Tax Season 2012, and says, "Get safely through 2012 tax season! With these few points, you will be much more prepared for tax season and any related dealings with the IRS. As you know, you'll be hard pressed to find a better New Year's Resolution than getting the IRS off your back!"
John Dex from Kindshares' Donate Stock Blog presents Documenting Stock Donations, and says, "Overview of the documentation you need to document your tax-smart donation of stock to charity."
Finance:
Monica Clark from Directbanc presents 3 out of 10 Workers Become Disabled. Do you Have a Safety Net?
Carrie Smith from Careful Cents presents Earn Travel Rewards and Points Without a Credit Card, and says, "Earning rewards and travel points without a credit card is possible. With a little creativity you can earn free travel anywhere you want, with these tips and tricks. And you don't have to worry about paying the bill when you get back."
Credit:
Eric from Narrow Bridge Finance presents How I Ripped People Off With Store Credit Cards, and says, "In high school, I worked after school and on weekends as a cashier at a large retail chain. Despite my working less than half the hours of my full time counterparts, I consistently managed to reach the top of our weekly credit card signups contests."
Squeezer from Personal Finance Success presents How to cancel your credit cards quickly and easily, and says, "The closing of credit cards is easy. I will explain the process to you and give you the hints you need to make the process as quick and easy as possible. "
Control Your Cash from Control Your Cash presents Our Appearance on the Suze Orman Show!, and says, "Sister, your card is for people who will never be rich…"
Crystal from Budgeting in the Fun Stuff presents How Balance Transfer Roulette Almost Landed Me in the Crazy House, and says, " With a few clicks of the mouse, I had sent most of my high interest credit card debt to the new card, which boasted a glorious 0% for the next 12 months. I rode the subsequent high all the way to the mall, where I charged another outfit I didn't need in celebration of my newfound financial literacy."
Squirrelers from Squirrelers presents Make Sure to Review Your Credit Card Statement, and says, "Do you review your credit card statements? Might be a good idea to consider doing it, as shown in this story."
Career:
Sunil from The Extra Money Blog presents Using Google Images to Drive Organic Search Traffic to Your Website, and says, "I did not intend using Google Images to drive organic search traffic to my website, but one fine day when I was checking my analytics, I noticed that Google Images was in the top ten list of referrers of traffic to one of my websites, not once but thrice!"
Adam Williams from Rabbit Funds presents Getting into a good MBA program takes at least 4 years, and says, "Looking to get into a top ranked MBA school? Then you better start now. Here are a few ideas."
Grand Per Month from Grand Per Month presents Leverage Isn't Only about Money, and says, "When I mention the term, leverage, most people think about money. While it is true that using debt to purchase an asset is a way to use leverage, it is not the only way and it is important to think about other ways to use leverage in order to create a business and not simply work as an employee trading time for pay."
Mr. Money from Smart on Money presents Should You Move for a Better Job?, and says, "Before you become too excited about the prospect of making more money by moving, consider the factors involved. You might be better off staying where you are and earning a little less."
Real Estate:
Peter from Bible Money Matters presents Will a Short Sale Hurt Your Credit and Will You Evan Qualify for One?, and says, "Despite the fact that we've paid off almost $80,000 of our mortgage, we're not sure we can sell our house for more than what we owe on the property. The values have just dropped too much. We've also looked at sales of similar homes, and they're selling for an additional $30-40,000 less than we though our home was worth"
Other:
Chris Holdheide from Stumble Forward presents How To Find Affordable Term Life Insurance Rates For Smokers, and says, "Learn how much more life insurance can cost as a smoker and a few ways I've found to cut cost."
Craig Ford from Help Me Travel Cheap presents Southwest Companion Pass: How to Get Two Years of Free Southwest Flights in 15 minutes, and says, "Southwest Companion Pass: How to Get Two Years of Free Southwest Flights in 15 minutes"
Get Updates from The Jenny Pincher
in Your Inbox!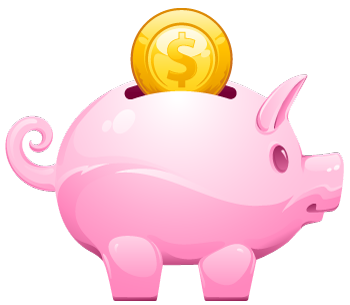 Join the nearly 25,000 other Smart Girl's Jenny reaches each month! By taking personal finance beyond the basics, Jenny (aka The Jenny Pincher) is reaching women with a no-nonsense message about building wealth and securing their futures.

With a fun and upbeat delivery, Jenny offers solutions and tips for modern day living through her blog, podcast and social media. Sign up below to be included on updates from The Jenny Pincher!
Share and Enjoy